How we use data and insights to stop addiction in adolescence before it starts
It doesn't take much for an addiction to take hold
An average of 128 Americans die of opioid overdoses every day.1 It's a widespread problem, but it doesn't affect all populations equally. Adolescents and young adults have a greater risk of opioid addiction because their brains are at a critical juncture. They're especially susceptible after dental procedures such as wisdom teeth removal, since it might be their first experience with prescription pain killers.
Just that one prescription intended to help a patient recover can lead to an opioid addiction, severe complications and even death. That's why it's so important for dentists, parents and patients to better understand the problem, so that they can combat it before it takes root. That's what whole person health is all about: Having more context, data and insights to make more effective decisions and yield better results.
The risk of substance use and addiction in adolescents
The period of time leading up to adolescence is important to the opioid discussion because a child's brain and its "reward center" is maturing and changing very quickly. Consider a young child who is being taught new behaviors and the impact a small reward can have on them. For example, toilet training a toddler may involve a small treat when they successfully accomplish the task, and this small token, although seemingly of no worth to us as adults, can have a big impact on reinforcing the desired behavior.
However, as children mature so do their brains, and the satisfaction they get from receiving small rewards begins to wane. Because of this, their brain will no longer respond in the same way to small rewards. In order to stimulate the reward center, the rewards must become more significant. The substances found in opioids can trigger such a response in the brain's reward center and, as a result, the desire to stimulate that response can lead to substance use and addiction. Couple this innate need to stimulate the brain's reward center with the inability of adolescents to recognize or control impulses in general during this period of their life, and the risk for addiction is significant.
The role of dentists in prescribing opioids
Many dental procedures, including third molar (wisdom tooth) extractions, may require pain management to help patients postoperatively. And although the number of opioid prescriptions written by dentists is a small percentage of the total number written each year, a critical detail of these statistics cannot be ignored. According to an American Dental Association (ADA) study, dentists, while responsible for less of the overall total volume of opioid prescriptions in the United States, are contributing to an increase in the number of opioid prescriptions per 1,000 patients for children age 11 to 18, and a higher, per-daily morphine milligram equivalent (MME) dose for those age 11 to 18 and 19 to 25.2
The study conclusion: Dentists are the primary source for "first-time exposure" to opioid medications for patients age 11 to 18 and 19 to 25 and as such, have the power to help reduce opioid addiction, misuse and deaths.
Cigna's initiatives helped in a
23%
reduction in Opioid Dosage for
those under age 183
The impact of dental procedures and the need for pain management
Taking into consideration the number of wisdom teeth extractions done each year (3.5M+4) and the increased risk of addiction in patients between age 11 and 25, the significance of opioid prescriptions for dental procedures in this age group cannot be overlooked.
Because dentists routinely perform wisdom teeth extractions in an age group so susceptible to addiction, education, awareness and engagement with the recommendations set forth by the Centers for Disease Control and Prevention (CDC) regarding opioid misuse is critical. By embracing the CDC's recommendation to prescribe NSAIDs (non-steroidal anti-inflammatory drugs), or to limit opioid prescriptions to a maximum of three days to manage acute pain,5 dentists can have a meaningful and positive impact on the opioid epidemic.
The power of data in helping dentists manage pain safely
Cigna has had a long-standing commitment to help curb opioid addiction and overdose, which is why we partner with dentists to increase awareness of the dangers of opioids, the greater risk of misuse and addiction among teenagers, and safer non-opioid options to manage acute dental pain. This is being accomplished, in large part, because of data and analytics that uncover trends and opportunities to improve outcomes. These insights inform solutions that are implemented in partnership with dental providers.
An analysis of Cigna customers who have both dental and pharmacy benefits was performed to understand the impact that engagement and education among dental providers is having on opioid-prescribing behaviors. Data for claims for dental services such as wisdom teeth extraction and root canals, coupled with data for pharmacy claims, was reviewed.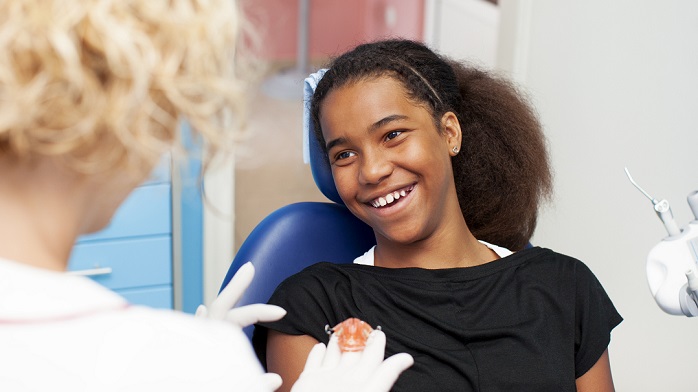 The future of data analytics in helping to curb the opioid epidemic
This type of analysis of existing claims is just the start of what can be achieved by analyzing data. Cigna continues to share these insights with the dental community at large, and Regional Dental Director David Hamlin, DMD was the primary author of an abstract submitted and published through the International Association for Dental Research (IADR) in 2019.
Evaluating the data behind opioid prescriptions among specific populations for procedures that require pain management will continue to be a focus as part of the commitment Cigna has made to reduce opioid use, misuse, addiction and deaths. The goal of this ongoing work will be the development of tools to monitor safety across a network of over 150,0006 dental providers, and the exploration of research and partnerships with companies that offer technology-based alternatives to opioids.
The solutions that affect positive change
Using the data gathered from our review of prescribing behaviors and in accordance with CDC recommendations, Cigna implemented a change in how opioids are covered for pharmacy customers who have had a dental procedure with a network dentist. Effective January 1, 2020, Cigna began limiting opioid prescriptions written for patients who have undergone a dental procedure to a three-day supply.7
Cigna's cumulative efforts have already resulted in:3
7% reduction in prescriptions among Cigna customers under age 18 who have had their wisdom teeth removed3
Customers under age 18 were nearly 10% less likely than adults to be prescribed opioids3
We're confident that by limiting prescriptions for a dental procedure to a three-day supply, we'll continue to see positive results, especially within the high-risk age range.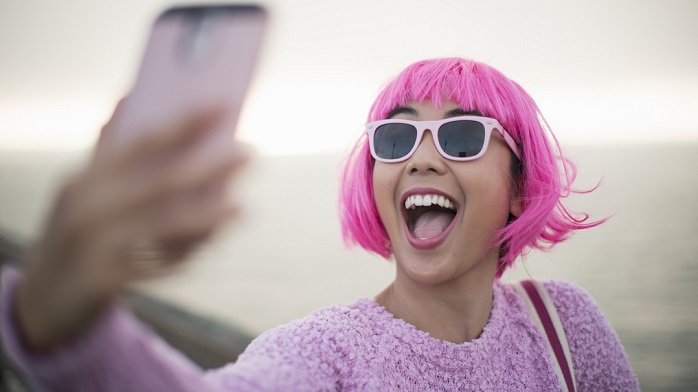 Cigna Dental Health Connect
By leveraging the insights we've gathered, Cigna has been able to pinpoint when, how and where opioids are being prescribed. This has given our clinical team the opportunity to help dentists manage pain safely by staying ahead of underlying issues, educating them on alternative ways to manage pain, and developing long-term solutions that deliver improved outcomes.
These efforts are part of Cigna Dental Health Connect®, a suite of programs designed to help customers overcome barriers to improved whole person health through dental solutions.
Going beyond
Our expertise, insights and solutions don't stop with our customers and network dentists, though. We continue to share the findings of our research across the dental medicine community, because we believe that in order to end the current opioid epidemic, we must all work together to find alternative solutions to treating pain associated with dental procedures.
STUDY INFORMATION
Data source and time frame
Four internal data sources were used among Cigna Pharmacy and Dental bundled populations.
Cigna opioid utilization database: Provides opioid Rx history for Cigna Pharmacy members and the prescriber type. Additional information includes: MME, New/First Time Rx identifier, Short- vs. Long-acting therapies, Hazardous and Moderate level use indicators. Core measures are Opioid User Count, Total Opioid Days' Supply (DS), Rx Count, MMEs per Eligible Customer, Length of Opioid Prescriptions, and Excess Days' Supply.
Cigna Dental Network data: Cigna Dental Network information was used to identify a dentist's network status and their specialty at the time the opioid was prescribed.
Cigna Dental membership enrollment data: Dental membership data includes the member's start date, termination date and member demographics, including age, gender and geographic location.
Cigna Dental claims data: Dental claims data with dental visit information such as member identifier, visit date and service procedure codes. Dental services were categorized into a high, medium or low likelihood to result in pain and require an opioid Rx. Dental claims were then matched up with an opioid Rx on the same day to establish association between dental procedures and opioid Rx pattern. Data was tracked back to 2015, and is currently updated with the most current data.
Population identification
The series of analyses was based on Cigna opioid utilization data, which identified members with opioid Rxs and their prescriber from 2015 through 2018 Q2. 258,000 opioid prescription claims from 2015 through 2018 Q2 were identified as prescribed by dental professionals for Cigna Pharmacy members.3 The opioid Rx data was then 1) matched with Cigna Dental Network data to identify dental opioid prescribers who were within Cigna's Dental Network at the time of the prescription; 2) matched with Cigna Dental member enrollment database to identify Cigna Dental members at the time of the prescription; 3) matched with Cigna Dental claims data to identify dental procedures that are associated with an opioid Rx. 300,000 dental claims were then pulled for further analysis of the relationship between dental services and opioids prescribed by dental provider on the same date of service.
1. NIH, National Institute on Drug Abuse, Opioid Overdose Crisis. May 27, 2020. https://www.drugabuse.gov/drug-topics/opioids/opioid-overdose-crisis.
2. Gupta N, Vujicic M, Blatz A. Opioid prescribing practices from 2010 through 2015 among dentists in the United States. J Am Dent Assoc. 2018;149 (40), 237-245.
3. The Power of Data Analytics in Exploring Dental Prescribing Behaviors in the U.S. Opioid Crisis, D. Hamlin, X. Gu, R. Wojewoda, M. Hahn, C. Sun, J Dent Res J Dent Res Vol 98 (Spec Iss A):abstract number 1783, www.iadr.org.
4. Opioids Are a Risky Choice For Pain Relief in Wisdom Tooth Extraction. Catherine Shaffer. August 10, 2018. https://www.michiganradio.org/post/opioids-are-risky-choice-pain-relief-wisdom-tooth-extraction.
5. CDC, Opioid Prescribing. https://www.cdc.gov/vitalsigns/opioids/infographic.html.
6. Total number of dental providers contracted with Cigna Dental as of December 2019. Data gathered across Cigna DPPO and Cigna Dental Care (DHMO) networks and is subject to change.
7. For details of coverage, limitations and exclusions, refer to plan documents.